ACARI DRILL – FREE MOUNT
The Original Third Brake Light Drill-Free Mount.
Perfect for Fleets or Single Vehicle Applications.
(light bars not included)
Mount Mini Bars, Beacons, GPS, Antennas and More!
With our mount you have the flexibility
to choose what will best fit your job.
Introducing the Capper.
Designed to Fit Trucks with Cab Height Toppers.
Check Us Out
Come see us at the Work Truck Show.  Booth# 2437  (Link Below)
ACARI Drill Free
Manufacturers of Drill-Free, Truck Roof Top Mounting Solutions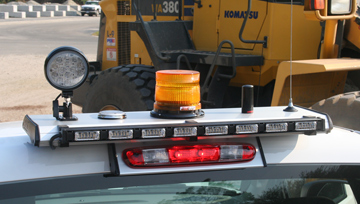 Why Use ACARI?
Use our system to mount Mini Bars, Beacons, traffic advisors, antennas, gps…All without damaging your truck.
100% Made in the USA.  All of our products are all backed with a 1 year warranty.
Eliminate Lease penalties, rust, scratches, exposed wires, and drill holes
Our original patented clamp design gives you the most secure and sturdy rooftop mount.  There is truly nothing on the market that can compare.
Simple Install
Install your roof top accessories effortlessly with our revolutionary clamping system.
No removing headliner, Wires enter through third brake light opening.
Get your truck set up and back on the road faster.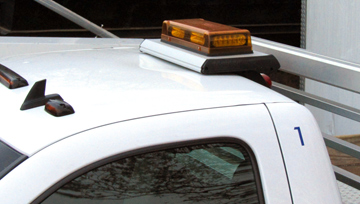 Designed For Fleets
Designed for Fleets, Plows, First Responders, Public Works, and many more.
Roof Top Mounts are engineered to be vehicle specific, and are available for most late-model full size pick-up trucks.
With three model styles and sizes, find the Acari that will best fit your needs.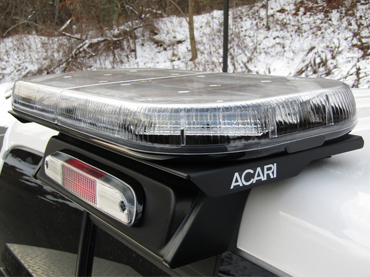 One of a Kind Roof Top Mounting Solution
Acari Products constructs roof top mounts designed to make mounting any roof top accessory a simple, and damage free process.

Using our patented clamping system, that attaches onto the truck through the third brake light, the customer is able to mount light bars, beacons, antennas, GPS, etc. without drilling into the roof of your truck. This makes for a simple install and a headache free process. Perfect for fleets or single vehicle application.
Save Time
Preassemble with beacons, GPS, work lights, antennas and other rooftop devices
Save Money
Installs in three easy steps reducing shop time, errors and damages
Save Your Truck
No need to drop headliner and eliminates lease penalty for drill holes
Who We Are
At Acari Products we strive to create products that will make our customers job an easier one.
Based out of small town, Deep River CT, Acari Drill Free mounts are hand assembled in shop, and by using 100% American made materials along with innovative engineering, we are able to provide quality products that we take great pride in.
With a dedicated work force and support from our customers Acari Products has been able to provide a one of a kind roof top mounting solution that has assisted over 100,000 in the work truck industry, and we look forward to keep doing so in generations to come.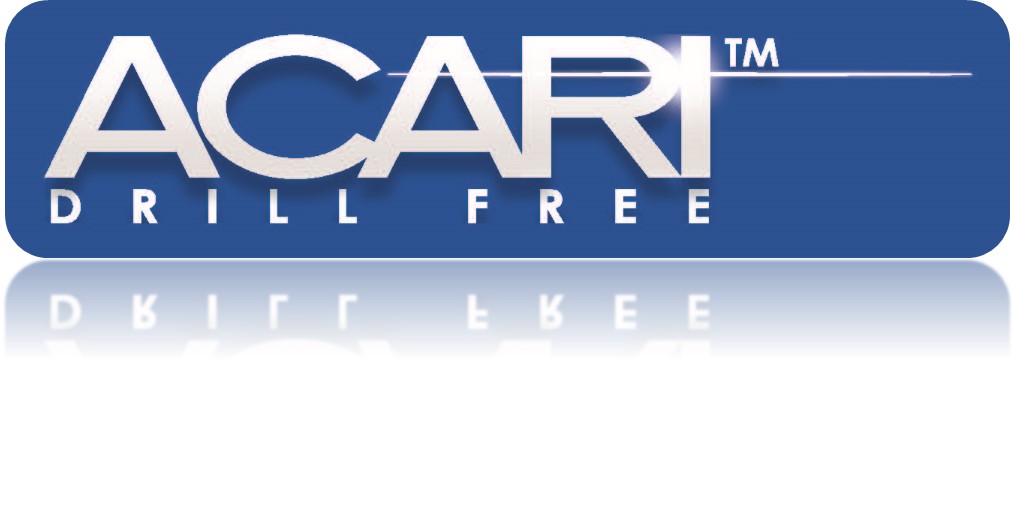 But don't just take our word for it! Read some consumer reviews below.
Very good product, fit well as described, shipped the same day. Very happy with the product and the dealer.
Frederick
Seneca Falls, NY
Excellent mount! Used the longer frame model to install a mini Liberty on a 15 F150 and went flawless and looked wonderful! Excellent mounting platform.
Paul
Dallas Fort Worth, TX
Awesome product! Highly recommended for anyone looking for a great fitting rack and simple installation.
Robert
Boston, MA
REGISTER NOW FOR FREE!
USE THIS PROVIDED LINK TO REGISTER FOR FREE AND DON'T FORGET TO COME BY OUR BOOTH TO SEE THE LATEST FROM THE ACARI TEAM!